DR. ANSHUL KUMAR
Chairman(Board of Directors)
Co-Founder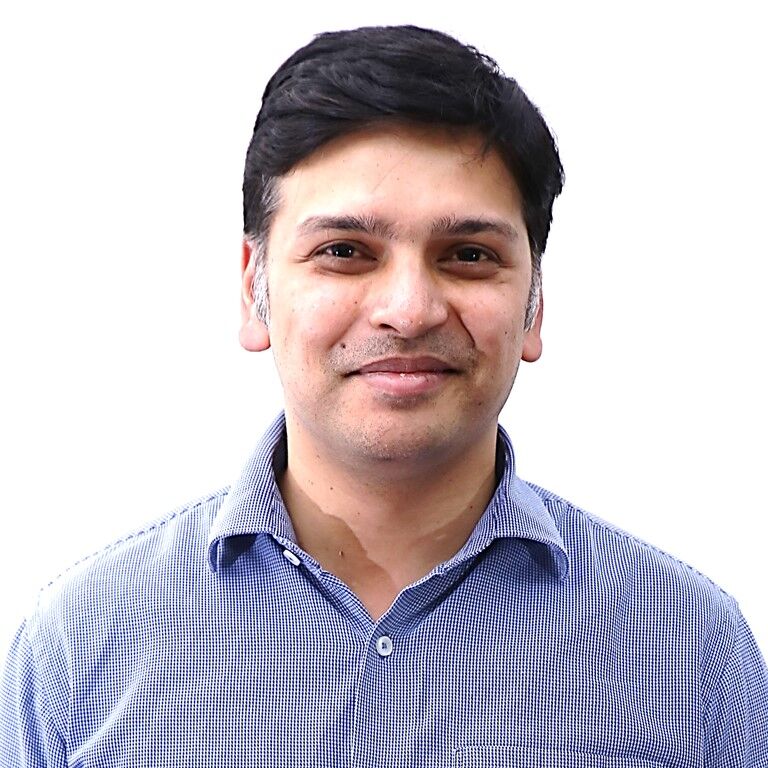 DIPINDER SEKHON
Chief Executive Officer
Co-Founder
ASHWANI GAUTAM
Principal Architect ( Mobile, Cloud & Software Systems) | Co-Founder
Vice Admiral Venkat
'Barry' Bharathan
Strategic Advisor (North America),
Former Vice Chief of Naval Staff, Indian Navy
VIKRAM
SETHI
Director
(North America)
HERE'S WHAT WE'VE BEEN UPTO...
The current query has no posts. Please make sure you have published items matching your query.
Let's Talk Innovation! Send us a line below...
Leadership & Executive Management
Mentors & Advisors
Leadership & Executive Management
Dr. Anshul Kumar
– Chairman, Board of Directors and Co-Founder

Prof. Anshul Kumar, a co-founder of KritiKal Solutions Pvt. Ltd., has been with the Department of Computer Science and Engineering at IIT-Delhi since 1984. He has been the Head of Department during 1998-2001 and the Dean of Undergraduate Studies during 2003-2006. His research interests are in Design Automation of Digital Systems, High Performance Architectures and Embedded Systems Design Methodology. He has published several research papers in reputed conferences and journals, has been very active in sponsored research and provided consultancy to industry in these areas. Prof. Kumar obtained his B.Tech and Ph.D. degrees from IIT-Delhi.
Dipinder Sekhon
– Chief Executive Officer, Co-Founder
Dipinder coordinates overall operations and drives future growth strategy and business planning in the company. He has been involved in all aspects of KritiKal's journey, including management and delivery of Computer Vision Systems, imaging (AI) projects, graduation of the company out of IIT Delhi's business incubator, spinning off KritiKal SecureScan (now Vehant Technologies) as a product subsidiary, venture fund infusion, key product and process initiatives etc. He holds Master's and Bachelor's Degrees in Computer Science and Engineering from the Indian Institute of Technology (IIT) Delhi, with a specialization in Computer Vision.
At a personal level, Dipinder is keenly committed to liberal political and governance reforms in India and to other developmental issues. He holds a Master's in Public Administration (MPA – Public and Economic Policy) from the London School of Economics and Political Science (LSE) and Sciences-Po, Paris.

Ashwani Gautam
– Principal Architect (Mobile, Cloud and Software Systems), Co-Founder
Ashwani mentors the technical team and manages multiple technology projects, especially those involving mobile, cloud and software applications. This includes innovative mobile-vision and cloud-vision work. Ashwani has contributed to multiple solutions/products in KritiKal since 2002, and continues to be hands-on with architecting as well as developing hi-quality enterprise-grade end-to-end systems. Ashwani holds Master's and Bachelor's degrees in Computer Science and Engineering from the Indian Institute of Technology (IIT) Delhi, and an MBA from the Faculty of Management Studies (FMS).
Nishant Sharma
– Principal Architect (Embedded Systems & IoT), Co-founder
Nishant mentors and guides the technical team at KritiKal, especially around embedded-systems, internet-of-things (IoT), hardware/electronics and related technology domains. Since 2002, he has led the design and development of several complex and innovative products/solutions at KritiKal, including embedded-vision systems. He has a keen interest in areas like operating systems, networks and system architecture. He has worked on a range of embedded platforms, targeted towards varied industry verticals. He has also done extensive development on Linux device drivers and kernel internals. His experience spans managing and executing multiple projects in different domains across India and USA. Nishant holds a Master's and Bachelor's in Computer Science and Engineering from the Indian Institute of Technology (IIT) Delhi.
Sarin Suares
– Director, Business Head (North America)
Sarin nurtures KritiKal's business across North America. Anchored in Toronto, with reach and touch in the USA, he spearheads KritiKal's business development efforts in the region. To streamline operations, he continues to oversee financial processes, policies and control frameworks at KritiKal, which he devised in his previous role at KritiKal. Prior to joining KritiKal, he has worked with the Bharti Group (Airtel) in various corporate finance roles across India and Africa and also consulted with multiple Indian SMB's to help them improve and scale operations. He is an avid networker and loves meeting, connecting with and supporting professionals across the globe. He holds a Bachelor's in Civil Engineering from the Indian Institute of Technology (IIT) Delhi and an MBA from the Indian Institute of Management (IIM) Bangalore.
Vikram Sethi
– Director (North America)
Vik is responsible for KritiKal's US Operations, New Business Acquisition, Key Customer Account Management and the development of Channel Partners. Based out of Dallas, Vik focuses on understanding customer challenges and offering customized solutions through the aegis of KritiKal's Services and Products Portfolio. Prior to KritiKal, he founded and managed Qubit Information Systems, with a focus on delivering technology services. Vik has held various Technology Leadership Roles in KPMG/BearingPoint, Michaels Stores, General Electric spanning service delivery, account management, and account growth. He holds an M.S. from the University of Houston and a B.E. from the Manipal Institute of Technology.
Mentors & Advisors