The client wanted to conduct a toll audit to verify toll anomalies whether by way of pilferage in return journey tickets, glitches in exempted category vehicles or inefficiency of the installed AVCC system at tolls. The client chose KritiKal to keep a check on toll plaza frauds by conducting 15 days of video-graphic traffic census on a busy toll plaza, to capture vehicle count along with number plate survey of vehicles.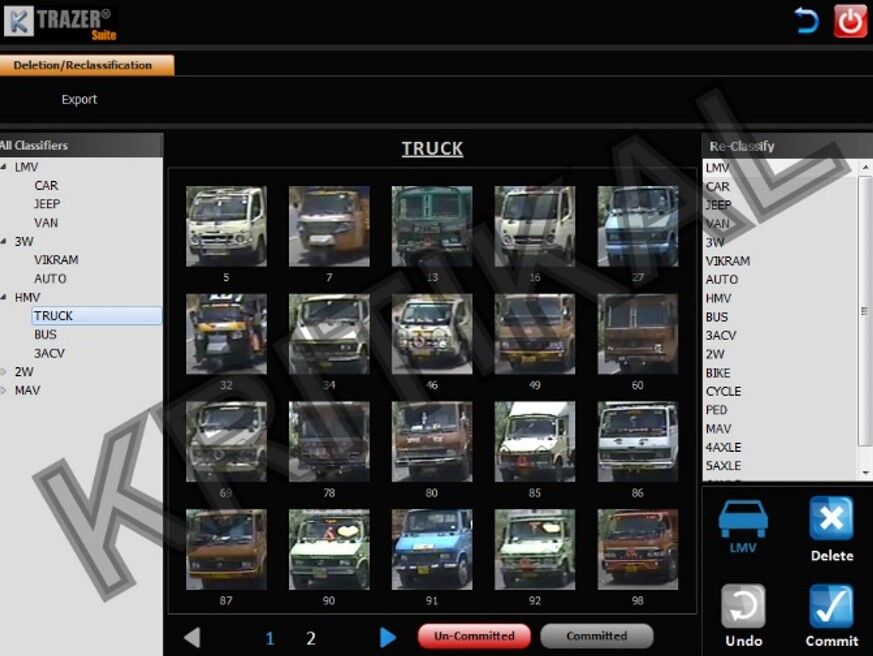 Accounting for the client's need of an internal toll audit, KritiKal Solutions utilized its indigenous Traffic AnalyZer and EnumeratoR i.e. TRAZER Service as the solution to combat against discrepancies in toll booth management. Having a long history of experience in traffic & surveillance domain, more than 500+ surveys conducted, 15 million+ vehicles counted, and more than 2 lac hours of processed videos, KritiKal Solutions leveraged its expertise in providing revolutionary toll audit services. Our traffic analyzing services used in toll audit are well-equipped with Automatic Traffic Counting and Classification System (ATCC), Automated Number Plate Reader (ANPR), Automated vehicle Image Capture, Event Logging tools intended to detect, classify, count, compare all categories of vehicles while crossing the lanes at the toll plaza.
For the successful execution of toll audit, we mobilized an in-house auditing team with a complete set-up of tools to conduct traffic surveys, starting from capturing videos to generating extensive reports. Our trained team kept track (daily passes, exempted vehicles) and performed remote validation of collections on a daily basis. In addition to classified counts, KritiKal ensured minimum turn-around time by provisioning human-assisted correction of Vehicle Class/Registration Number in the database.
KritiKal's unique TRAZER Service offering stands out as a powerful traffic auditing tool that enables smooth functioning of the toll management system. As it caters to both heterogeneous and homogeneous traffic conditions, it delivers 99% accurate traffic data results. Besides that, this service has reduced cost, time and efforts required to set-up a camera an allocate a team to capture traffic flow. Also, this video-based technology has helped our client in figuring out the toll anomalies which are responsible for depressed revenue.