With a vision to cater to a rapidly globalizing IP ecosystem through innovative, process-driven delivery systems, the client determined that its existing systems were slowing organizational growth. Hence, the client turned to KritiKal Solutions for developing a next-gen ERP application that would constitute two main functionalities- a web interface (managing the entire HR & project management function) and a ticketing interface (keeping records of organizational issues).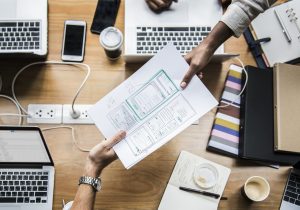 KritiKal's software development team as a first step designed the complete architecture of the ERP application. After this, development was started on the Symfony Framework wherein PHP programming methodology was used. In the development phase, database mapping was one of the most challenging tasks which were overcome. Post this, proper alignment of the database with the application's UI was ensured. 


Based on the client requirements, the ERP application that is hosted on a cloud server, comprises of the following two main functionalities. The Web interface includes an interactive user interface accessible by several types of users (employees), so that they can access various reports and fill different forms. The Ticketing Interface is equipped with the functionality to forward any request raised by a permitted user and a track is kept of the requests and their status.  
KritiKal's ERP Solution incorporates Leave Management, Attendance Management, Payroll Management, Inventory & Vendor Management, Project Management, Human Resource Management, Employee Resignation, and Monthly Appreciation activities under the web interface. Procurement request, IT support request, Recruitment process, Interim promotions are managed under the Ticketing Interface. 
The high-performing cloud-enabled ERP application designed, has helped automate the entire human resource & project management functions and has also streamlined the tracking of internal business processes within the client's organization. With our ERP application, the client has achieved improved data accuracy, enhanced efficiency & productivity, and improved decision-making capability.